Are you ready to get the #yogahigh with us?
Our classes are specifically designed for everyBODY and everything is beginner-friendly. If you're new to hot yoga, hot pilates or reformer, let our friendly teachers know and we'll offer you guidance and support throughout the class. We simply ask that you try your hardest and have fun — we promise that in time you will feel stronger, grow to love the heat, and become more confident with the movement and postures. Are you ready to sweat, stretch, and strengthen together? 
YIN with Sound Bath Healing Meditation
Tap into the healing power of vibration. In this divine class, we'll relax and release while immersed in long-held Yin postures, then deepen our relaxation with sound bath meditation. How does it work? Each bowl carries a particular tone and each tone vibrates at a certain frequency — forming a musical scale that mirrors the seven energy centres of the body. When we play the crystal bowls, the sound frequencies travel through our bodies and realign our chakras. Some people walk away feeling energised, some float out like clouds — the energy you experience will depend on you. Either way, the vibration is really wonderful for settling the nervous system and our busy minds. We always practise this class at 8 pm and we're not beyond encouraging you to wear your pyjamas, so you can roll off the mat and glide home to bed.
This 75-minute class will unpack all of the day's tension, as we unfurl and awaken our bodies with slow, purposeful asanas. We practise this repertoire with the aid of the heat to move deeper into joints and muscles. Our hot room acts like a natural anti-ageing serum that leaves your skin glowing, while keeping our internal organs detoxed and happy. We open with 50 minutes of vinyasa, connecting the breath with our movement to nourish the body and mind, and slowly elevate the heart rate. The class winds down with 25 minutes of long-held Yin stretches where all you need to do is let go and relax. Re-grounding, re-centring, surrendering, and replenishing — you'll mosey out feeling totally relaxed, yet enriched by all the self-love and positive energy that's created in the room.
Detox in our sauna-like hot room with the added benefits of movement. As with all our classes, this one is safe for and supportive of beginners. We move through 26 postures and two breathing exercises designed to get your sweat flowing and deliver an exhilarating workout. You'll walk away feeling thoroughly grounded, cleansed, and revived. That's the power of heat! You've sweated out toxins, as well as all the tensions and busyness of the day. And let your mind rest with 90 minutes of breathing and balancing. The heat is set to 40ºC with 40% humidity, which helps our stiff city bodies move deeper into stretches. We always have the best sleep after this class and feel really renewed and whole again from its sweaty, meditative spirit.
Here we take things up a notch, developing our strength, flexibility, and challenging our (often limiting!) self-belief. The heat is set to 38ºC. With no set sequence, each 90-minute class will vary. But, generally, we work through twists and binds to length, and chaturangas to power up your arms and core — ready to tackle some peak poses. The teacher will supportively guide the class towards a specific posture or focus. Think arm balances, inversions, full wheel, and deeper backbends. Everyone is on a different journey, so if you don't yet feel confident, even trying to get one foot off the floor in crow can totally charge you up! Otherwise sit, watch, and feel inspired as other students tackle tricky postures (and their fears). Add in some breath work, and this challenging class will leave you feeling invigorated, elated, and strong. Guaranteed vibing high feels!
Leave the tech at home. There are 24 hours in a day and this is 60 minutes of luscious me-time. We set a big self-love mood for this class, with salt crystal lamps, incense burning, mellow tunes, and added breathwork. It's one hour of body-mind maintenance, but it feels like a retreat. In this beautiful Vinyasa class, we're focused on alignment and keeping our movements fluid. The slower pace means we can hold space for those building confidence and a sense of familiarity, but it's also perfect for more experienced students who are exploring their bodies and getting deeper into asanas. Each class, we offer a new sequence, so there's always an element of surprise. And when there's surprise, we're more likely to leave the ego behind and let our journey unfold organically. The heat is set to 37ºC.
HOT HIIT Pilates 55mins/45mins
It might be our hot room or it might just be our love of spreading high vibrations – but we love the heat because it's a total mood booster. And this class, in particular, is seriously fun. It's super social class and reads more like a party than a workout (the tunes are that good!). Nevertheless, expect to shred fat, burn calories, tone your body, and leave feeling super happy and energised. The heated room elevates your heart rate, helping to improve your overall fitness and stamina. And between the pulsing rhythm of High Intensity Interval Training (HIIT) and the traditional mat pilates exercises, you'll gain so much strength and stability. And even though hot pilates is all yang in its energy, you'll walk out calm and zen, because of the need to focus. Any and everyBODY is welcome to join us for this sweaty, satisfying workout.
Who knew we could achieve so much in 30 minutes? No demos and no fluffing about, we get straight into fast and focused bursts of cardio, core work, and weights together. It's like HIIT but short and precise. We're here to raise the heart rate, burn calories, and tone up — with a few laughs along the way. Work hard, sweat heaps, get the heart pumping, and you will walk away with some seriously high on life feels. It's a fiery workout that delivers a huge sense of accomplishment and fabulous visible results when you keep coming back for more. If you're pressed for time, this is the class for you.
Flabstoabs with Powerburn
Like a double-scoop waffle cone of half Flabstoabs and half Powerburn, this tasty duo offers the best of both of these spicy classes. We'll challenge our mind and body across 55 minutes of core-strengthening hot fun. The workout opens with a quickie version of the Flabstoabs mat sequence, chased with a Powerburn closer. While we might be packing in double the trouble here, this workout actually runs at a slower pace — to smooth RnB tunes. Each class, we'll mix things up with weights, resistance bands, the Pilates ball, and magic circle. Think slower movements with heavier weights, and bigger smiles as your strength grows.
We made this class especially for those time-poor folks who LOVE Bikram but are motivated to get in and out in an hour. We'll zoom you through the usual 26 postures and two breathing exercises, but instead of practising two sets of every posture, we'll mix it up with one or two sets to save time. You'll still benefit from all the grounding, cleansing, whole again vibes that our healing hot room gifts, but you're done in a tidy 60 minutes. Just a little less meditative, more fluid. Less surrender, more rhythmic. You'll practically skip out of class feeling energised and elated that you carved out the time for YOU. A perfect punctuation to your day!
With an emphasis on slower moves, heavier weights, form and alignment, the entire body will be under the spotlight.
This class is about giving everything you've got. No need to leave any reserves in the tank. Go hard and go home (for a much-needed shower). With this speedy class, there's only one chance to land each exercise, so there's no mucking about. We'll go hard for 50 seconds, then have a 5-second interval before we start the next move. One set per exercise, culminating in 45 minutes of super-focused, feel-the-burn movement. We usually run this class on a Friday evening, and it's become a bit of an end-of-the-week party. Between the excellent beats, community vibes, and muscle-smouldering agenda, you'll walk out sweaty and feeling light, definitely stress-free and grateful that you spent your Friday night sweating away stress and tension to pave way for your weekend ahead.  It's a brilliant, fiery way to round out the week.
A fun and fiery workout to get your heart rate up and muscles ignited. This dynamic class is packed with loads of oomph, so you walk away feeling super strong. We'll use the jumpboard for added layers of fluidity, challenge, and fun. And use props like the magic circle, hand weights, pilates ball, and resistance bands all in the name of acute activation! Expect high energy, lots of laughs, booty burn, and a cardio high. Open to all levels of experience and fitness. Take the class as fast or as slow as you need — all exercises can be modified to suit your unique beautiful body! Leap outside of your comfort zone, build endurance, burn calories, and get inspired by the others around you.
Power might move at a slightly slower pace than our Cardio Reformer class, but make no mistake — we are here to elevate that heart rate! Here, we'll get deep into nitty-gritty muscles. It's a spicy core workout, guaranteed to wake up muscles you didn't know were there. We'll focus on our balance and control, improving posture, technique, and body awareness. You'll feel stronger with every class and your concentration will be challenged too. You'll walk away feeling energised, totally sculpted, and inspired to do the next class. Who is this class for? Anyone and everyone! Open to all levels of experience and fitness. We'll teach you everything you need to know to feel comfortable and quickly familiar with the reformer bed. It's easy, intuitive, and a lot of fun.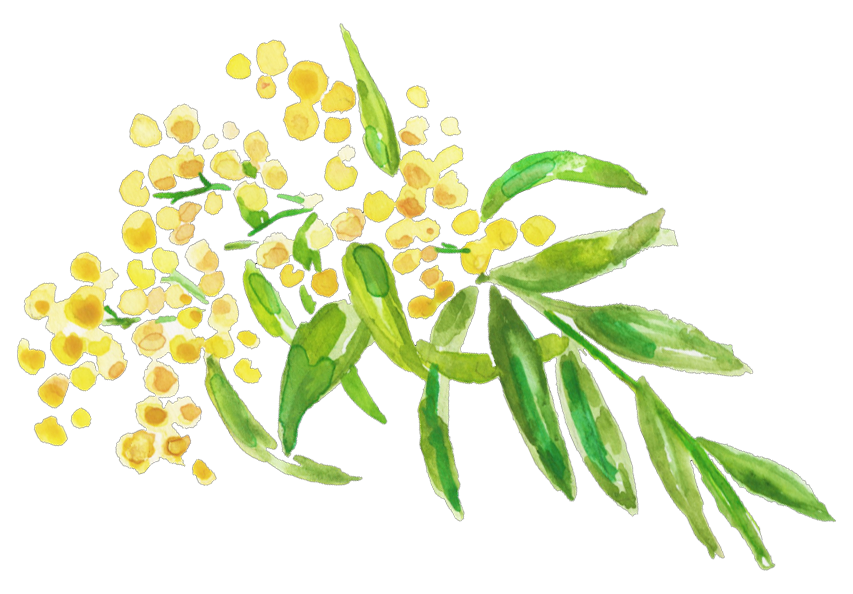 Yoga High recognises that each day in Australia, we all walk, work and play
Yoga High recognises that each day in Australia, we all walk, work and play on First Nations land.
When we gather at our studios, we gather on incredibly beautiful Wurundjeri land and we acknowledge and pay respect to the Traditional Custodians – the Woiwurrung and Boonwurrung peoples of the Kulin Nation. We pay our deepest respects to their Elders – past, present and emerging. First Nations peoples hold more than 120,000 years of knowledge, traditions, customs and culture, and we honour their continuing connection to these lands and waters. We recognise that sovereignty was never ceded.